November - a month of Remembering
Posted: Wed, 25 Oct, 2023 (1 month ago) - by Lynn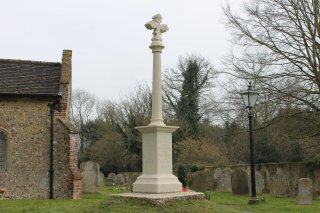 November: A Month of Remembering
As the year draws towards its end and the darkness falls sooner each day, November offers us a time to contemplate and remember.  Around All Souls Day on 2nd November we remember all those who have died, and especially those who have touched our lives and remain precious to us.  There will be two opportunities to come to church to remember loved ones this year:
Sunday 5th November :           3.00pm : Hempnall Church
                                                 6.00pm : Brooke Church
In a reflective atmosphere we will gather together to remember those who have died before us, to give thanks for all they mean to us and to be reassured once more of God's promise of eternal life.  No matter how long ago your bereavement took place, you are welcome to come and share in these special acts of worship.
Remembrance Sunday is on the 12th November this year, as the nation gives thanks for those who have made the ultimate sacrifice in service to our armed forces, and through the two World Wars and other conflicts.  There will be services across the whole benefice, and details are available in the events pages of our web-site.
Back to top of page